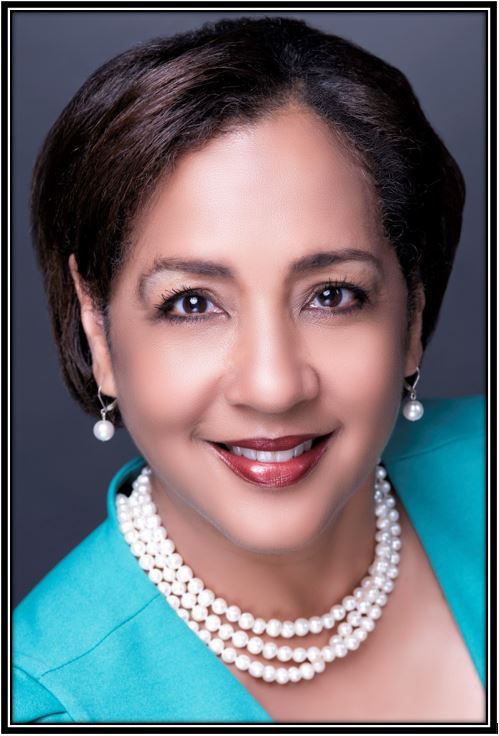 Lynne Hobbs
President
Los Angeles (CA) Chapter,
The Links, Incorporated
Welcome!  You have landed on The Los Angeles (CA) Chapter of The Links, Incorporated's website.
This year marks our 70th anniversary serving the greater Los Angeles community.   As we embark in uncharted waters due to the global COVID-19 pandemic, we are keenly aware of the disproportionate impact that the virus and the government's preventative measures have had on the African American community.  Our chapter and each of us individually stand with the community to find ways to uplift one another during this time.  The Los Angeles Chapter (CA) of The Links, Incorporated's rich legacy and core values anchor us through these turbulent waters, and we are determined that we and our community reach the shore together.  We are linked one with the other and committed to not only surviving this pandemic, but also thriving from this calamity.  We invite you to explore our website to discover the many civic, cultural, educational, and health-related programs we have provided, and the various programs we have in store in the coming months.
Chartered in 1950, we are the oldest chapter of The Links, Incorporated within the Western United States.  For 70 years, our members have bestowed transformative and meaningful service to the greater Los Angeles area.  Our hallmark is the Leadership Institute & Cotillion Program which we sponsor with our philanthropic arm, the Los Angeles Chapter Charitable Trust ("LACCT").  For 68 years, our chapter and LACCT have championed this signature program.  Now an institution in the Los Angeles African American community, the Leadership Institute & Cotillion Program has mentored nearly 1,000 young women.  This rigorous course imparts leadership skills utilizing the five programming facets of our national organization as its platform.  These facets are The Arts, Health and Human Services, International Trends and Services, National Trends and Services, and Services to Youth. Thanks to our generous partners and donors, the Leadership Institute and Cotillion Program is able to provide approximately $16,000 in competitive scholarships and awards annually to its participants.
In addition to our award-winning Leadership Institute & Cotillion Program, the Los Angeles Chapter (CA) has made other award-winning contributions to the greater Los Angeles community utilizing our collaborative facet approach.
At 54th Street Elementary School, we prepare kindergarten through fifth grade students for academic success in STEM/STEAM subject areas, through our National Trends and Services and Services to Youth facets' award-winning program "STEAMing Towards Our Future: Literacy and Mentoring Program."

In conjunction with our global and local partner, Medicine for Humanity, we have improved maternal and women's health in Uganda with the award-winning "Fistula Surgery Camp Partnership Program" that annually performed over 70+ surgical procedures and provided 200+ meals to women suffering from obstetric fistula.
Our chapter members strive to serve our community as we are "linked in friendship and connected in service." On behalf of our chapter, thank you for visiting our website.  Please explore.