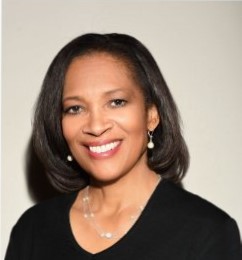 Carla Pittman
President
Los Angeles (CA) Chapter, The Links, Inc.
Welcome and warm greetings from the Los Angeles (CA) Chapter of The Links, Incorporated, the first chapter chartered in the Western United States. Since 1950, we have been honored to extend our chain of friendship and service to others locally and worldwide. As you navigate our website, you will find information about our organization, our charitable programs and our rich legacy of service to the community.
Our innovative Leadership Institute, a mentoring and enrichment program of workshops and community service for young ladies, culminates in our signature Cotillion Ball. Additionally, we provide service through program facets, which include Services to Youth, The Arts, National Trends and Services, International Trends and Services, and Health and Human Services.
For 65 years, the Los Angeles (CA) Chapter has been dedicated to making positive and lasting differences for individuals, agencies and organizations in the communities that we serve.
Thank you for taking the time to visit our site to learn more about our program priorities, goals and outcomes.